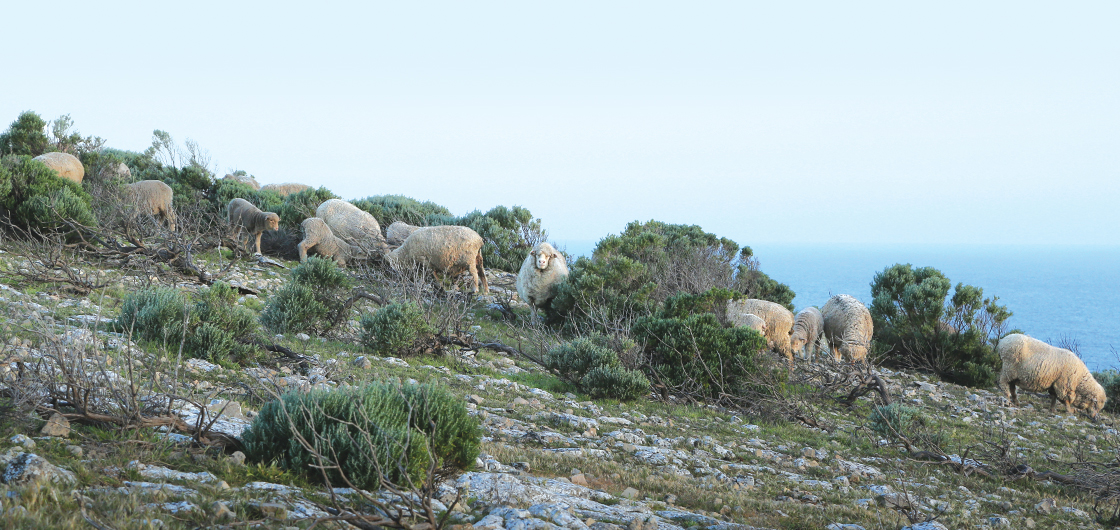 From the purest of provenance, the purest of wool.
———
Neighbours are few and far between along our stretch of the Eyre Peninsula coast. The summers are too dry, the winters too cold, and that near-constant southwesterly wind too fierce for most folk. But as wool-growing country, it's pure perfection.
Untainted by the pollution of heavy industry and urban sprawl, our merinos graze freely and peacefully on fresh fields of native grasses.
Their drinking water falls as rain, then filters through layers of ancient limestone to naturally formed subterranean reservoirs.
And that wind… that summons massive swells to smash against the shore… that bends proud eucalypts like hunchbacked old men… that wind brings with it the cleanest air on the planet, direct from the Antarctic Ocean.
At our 6,880-hectare property four generations of our family have had the privilege to farm this raw and rugged countryside, and through 105 years of meticulous breeding, develop a merino fibre of unique quality.
Noticeably brighter, softer and better nourished, our fibre is now sold directly to manufacturers worldwide under the brand, Fresh Eyre.
A product of climatic extremes, pristine environment and farming practices that champion the welfare of land and animal alike, we believe it to be the purest, most versatile fine merino wool available.